The Ultimate Plumbing Solutions In Southampton!
At Beckett's Plumbing & Heating Ltd, we have the answer to all of your heating & plumbing needs. We're proud to offer services for boiler servicing, burst pipes, heating maintenance, general gas services, bathroom installations, power flushes and heating and gas engineers.
So, regardless of your need for plumbers in Southampton and the surrounding areas of Hampshire, call us today. One of our plumbers will handle all your plumbing and heating needs.
As a plumbing business, we take great pride in offering our clients reliable plumbers that are second to none; with plumbing companies being more concerned about bottom lines, we want to offer the best plumbers to our clients.
Whether you need our help with emergency callouts or an individual plumber to come and fix dripping taps, we are the company for you. Finding reliable plumbing and excellent service can be difficult, but not when you choose our highly trained team. You can contact our local plumber by calling us directly on 07963 314937,
Luxurious New Bathrooms Installed By Our Southampton Plumbers
Bathrooms have become more than just functional spaces in our homes. They can add value to a property and be a place to relax after your long work day. Our bathrooms are of high quality, and we never compromise on the finish.
Make sure your water tank is suitable for your new bathroom. Our local plumbers will work with you every step of the way through your home improvements.
Make your bathroom a tranquil place to be, and choose our reliable team of plumbing and heating experts to create the bathroom of your dreams. Using a trusted trader such as Becketts Plumbing and Heating means the work will be of the highest quality!
Whether you're looking for a completely new bathroom or are changing the toilets or sink, we're the company you can count on. Call our local plumbers today on 07963 314937. 
Experience High-Quality Boiler Services For Your Home Today!
Beckett's Plumbing & Heating are the teams to call if you need a boiler installation or repair. Our trusted traders will be able to provide your Southampton-based property with everything it needs, including boilers and central heating systems.
From boiler repairs to servicing and installations, we're here to help with all aspects of your heating. Our plumbers will be there to care for all your boiler needs, so be sure to call on our engineers; we're the best in the business!
If you need quality work, you only need to contact our team; we will find and install the best boiler for your home. Why choose anyone else? Our team have an average rating of five stars on our reviews!
CENTRAL HEATING SYSTEM & GAS SERVICES
We understand how much your home depends on central heating, so we provide a complete central heating service. Our main priority is to ensure that we keep your domestic heating on top of its game.
Whether you're searching for a heating engineer to repair or install a heating system, we're here to take care of everything.
Our gas engineers are Gas Safe Registered, so you can be confident that all our gas, heating and other services will be completed to the highest possible standard.
Not only can we offer you gas engineers for general boiler installations, but we can offer you hydrogen boilers as well! To find out more, get in touch with our team!
Plumbing Repairs And Installation Services: Trust Your Local Plumbers
Our plumbers & technicians are experienced professionals who diagnose and repair any problem quickly. We understand the inconvenience of not having access to your bathroom, toilet or other appliances due to leaking water or any other problem, so we work hard to get things up and running again.
We are gas-safe registered and are fully insured with all our services. No matter your needs, it's good to know that you can always contact our plumbing company for outstanding service. No job is off limits for us, so no matter if you need us in an emergency or at a time that suits you, you can always count on us for reliable and professional service.
Rest assured that our work is safe for everyone involved – if your pipes have a complex issue, we'll address it immediately!
You can find our plumbing services in various locations, including; Fareham, Frome, Poole, Portsmouth, Salisbury, Sandford and Winchester.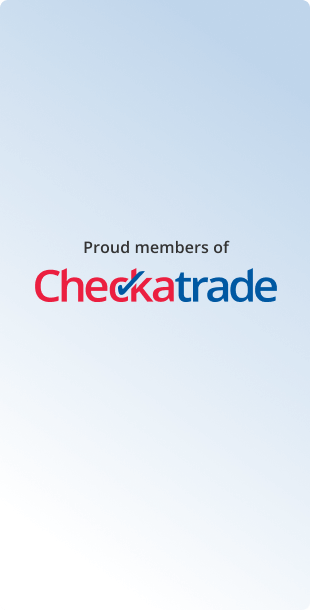 Checkatrade Recommended Plumbers
Our 10/10 Checkatrade rating makes it easy to see why we are the leading choice when finding a Southampton plumber. Our team has years of experience and knowledge in all plumbing work. Over the years, we have developed an excellent reputation and serviced the plumbing of countless customers throughout Southampton.
If you're looking for recommended plumbers in Southampton, make Beckett's your first choice! We're here to provide a reliable service for all our customers, so regardless of your needs for a plumber or heating engineer, you can always count on us for all your requirements.
Please contact our team today to discuss your needs for a plumber in the Southampton area. We always offer competitive prices, so request a FREE quote. We'll be at your location in no time!
For Plumbers in Southampton, Call Beckett's Plumbing and Heating
Whether you want a new heating system or need emergency call-outs, our Southampton Plumbers have the expertise for any job. Our team of plumbers will provide all necessary information about our services to work closely with you to establish what service is needed and arrange an appointment time convenient for both parties.
Contact Beckett's Plumbing and Heating today! We will be on hand and happy to handle all your needs.